29 novembre 2013
This beautifull and natural activity is definitely closed !

Here is what you missed...
Discover the original Sasak vil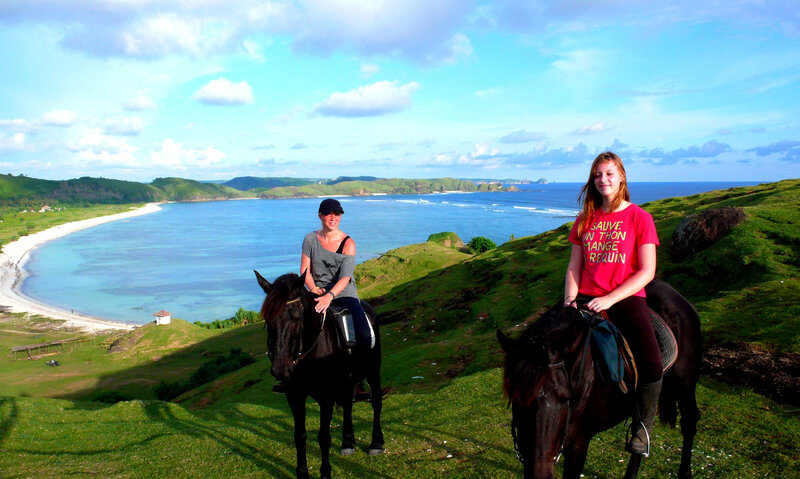 lages and a beautifull nature with well trained tall horses.
If I chose Lombok, this Bali's little eastern sister island (20mn flight), it is for its beautifull nature and warm people.

Kuta-Lombok, on the south part of the island.
If you are a beginner or if you are a skilled rider, we will find a horse for you.
House for sale.
Kuta area kept natural landscapes for horse trecking : quiet beaches, peacefull bays, authentical villages, mountains and forests… They have been trained to give you the best of a cool horse ride through these beautiful landscapes.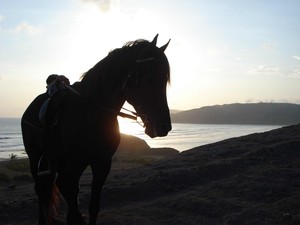 4 Horses : 2 come from Australia, the 2 horses we selected are native from the neighbour Eastern island of Sumbawa or Sulawsei, they are tall for Indonesia (more than 1m50).
They are all strong and have a joyfull temper but never agressive.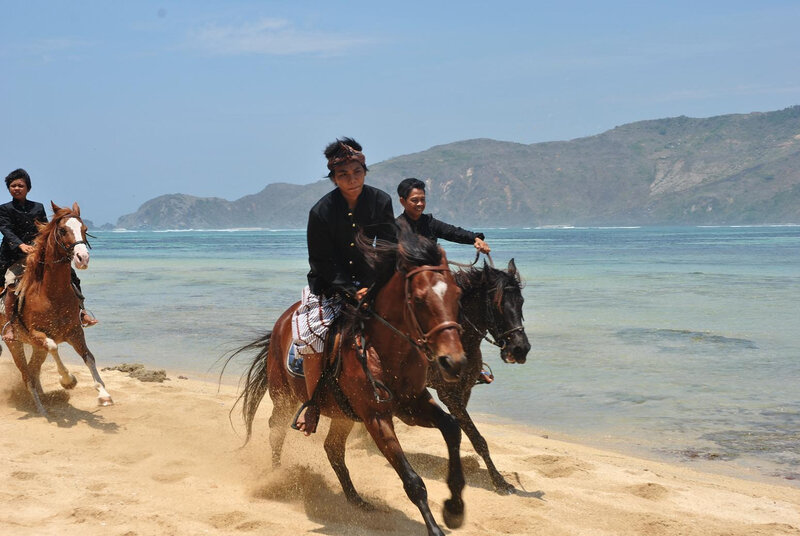 Trecks (various rides have been explored in this area) here are some suggestions (from 1 hours to 2 hours) :
Kuta beaches (from 1 hour, 1h30 and 2 hours)

Sasak villages (kampung)(2 hours)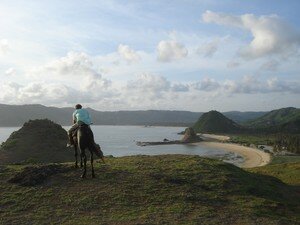 Sunrise on Mt Rabu (6 a.m.)(2 hours)

Sunset on Batik Ranung or Seger Beach (2 hours)(this picture on the left)(or the first one on this blog)(close to Novotel)

Gallop on Serenting beach (2 hours)

Seger beach (1h30)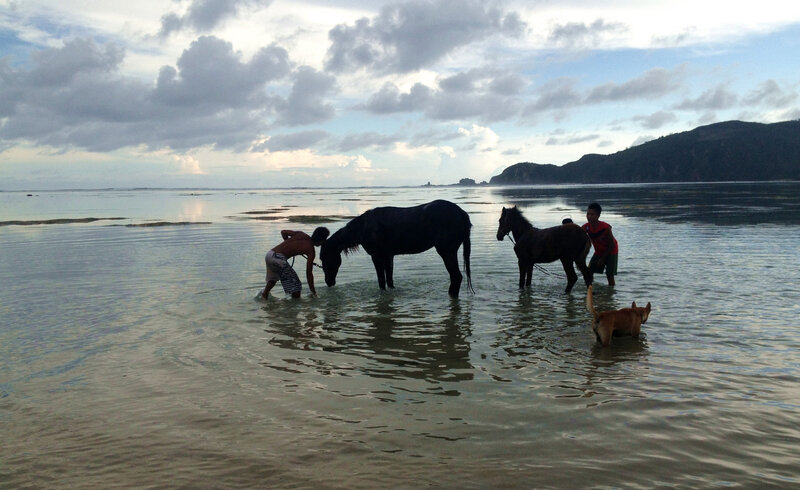 Bath with horses
(special for kids, the horses are n the water, without saddle)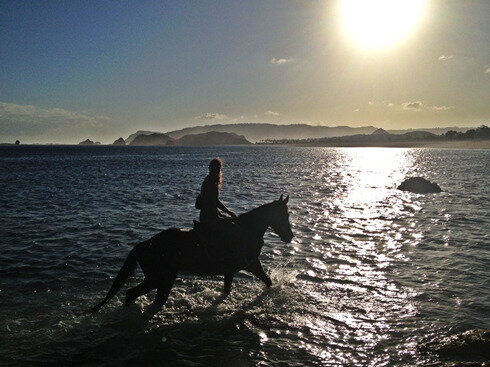 Except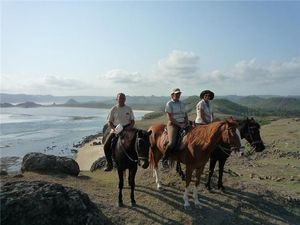 ional one day trip : morning Tanjung Aan and fishermen villages, pick-nick lunch on the beach, siesta, swimming with horses; end of afternoon back to Kuta through the Tanjung Aan western hills (unique panorama !!!) all the beaches (Serenting, Seger etc).
Location : Rankap Satu (1) – Jalan ByPass - Kuta (everyone knows, signs everywhere)
Telephone for reservation : Dimas (62) 081 915 999 436 (telephone or Watssap)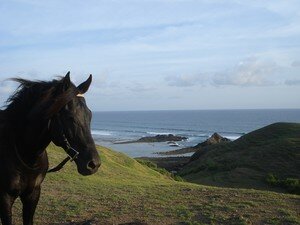 All our saddles and equipements are good and comfortable leather handmade brands (Forestier, Stübben etc)
With a horse, silentfull, crossing villages allow the rider to dive in the heart of the Sasak original culture and traditions, in the middle of fishermen and farmers daily life. Everywhere villagers are enthusiastics.